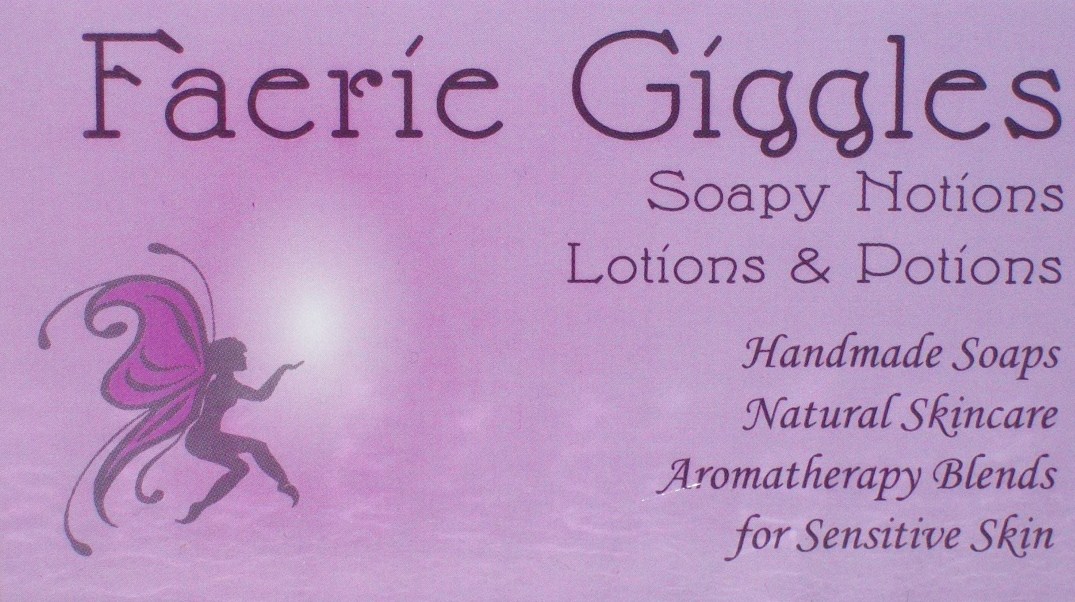 Welcome to Faerie Giggles: Soapy Notions,
Lotions, and Potions
and Home of the Giggle Guardians!
Please Note: We will be updating our website with all our products!
We're starting with the soaps so please keep checking back for new items!
Blossom is stuck with Little Bug until she gets it done. Grammy knows how to motivate her fey ;-)

(A Faerie Giggle is the sound someone makes when they are truly happy to the the very core of their soul).

| | |
| --- | --- |
| _ Faeries are notorious for having sensitive skin so our products are created for most skin types. With this in mind our products are thoroughly tested before being made available to the general public by our Guinea Pig Panel (made up of Humans, Faeries, and Ogres). Check out our Catalog page for our current inventory and feel free to drop us a line at with any suggestions, questions, or orders at faeriegigglesorders@yahoo.com. | |